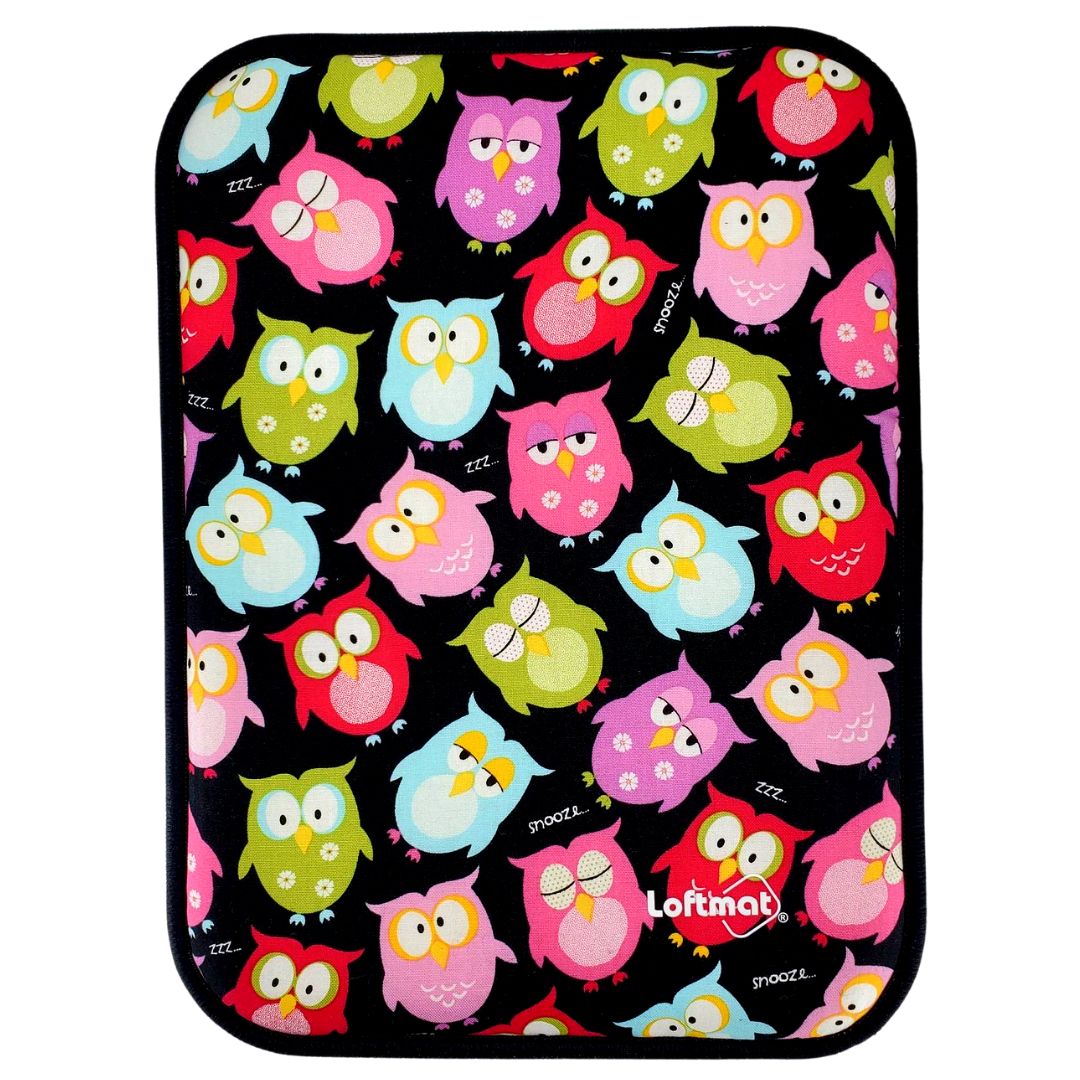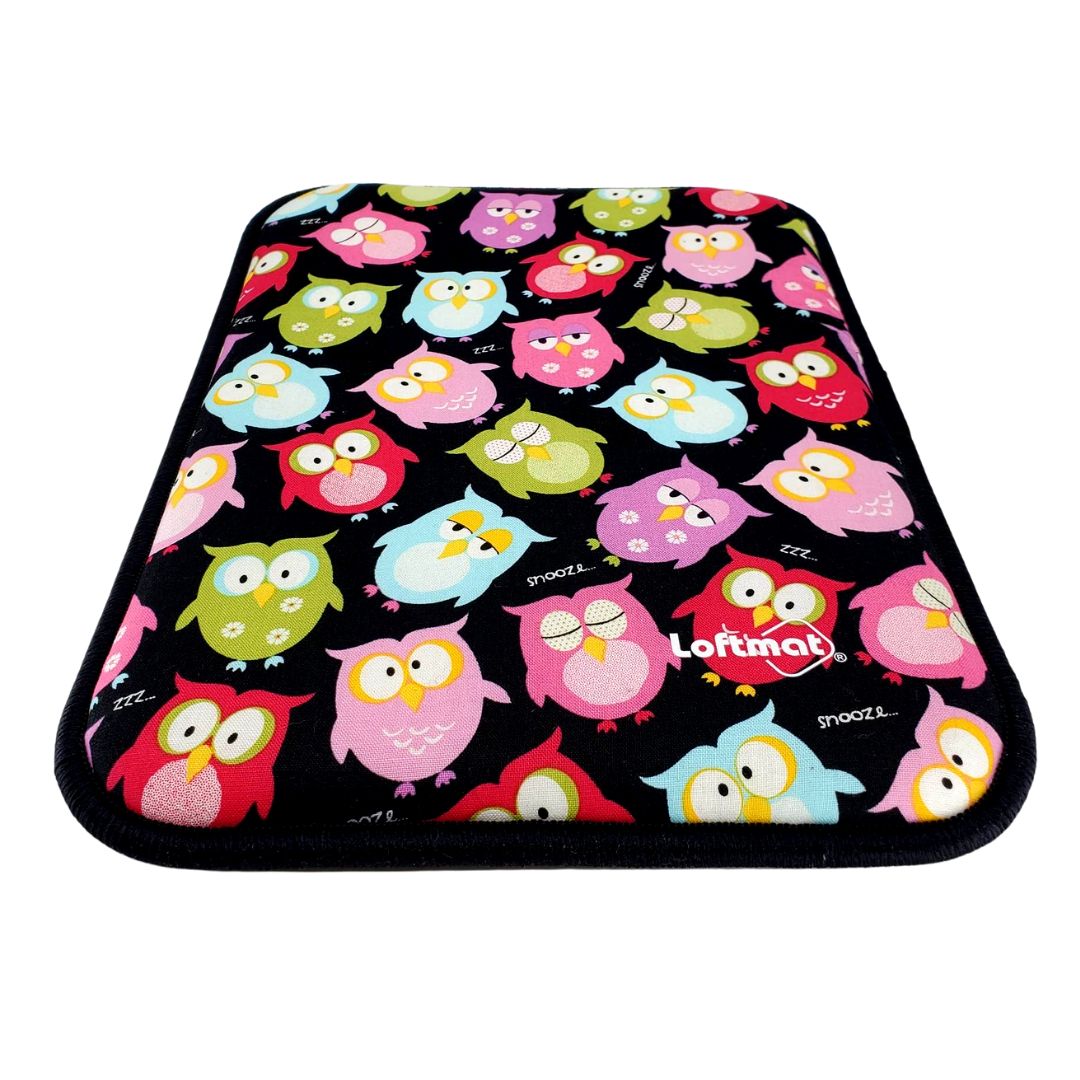 LOFTMAT (8.5x11.5 inch) Cushioned Mouse Pad - "LOFTMAT KIDS EXEC" Limited Edition - Owl Friends
Introducing our limited edition cushioned mouse pads with cute, kid-friendly patterns! Enjoy these fun fabrics while they last! Featuring colorful patterns, these mouse pads put the FUN in functional.  Not only do they add a pop of personality to your child's desk setup, they provide what parents want most - desk comfort and healthy joint support for little arms, wrists and hands while they work or play on the computer.

These limited edition fabrics won't last long! Perfect for kids...and the young at heart!
*
Scientifically safer than raised wrist rests and standard mouse pads, and so much more comfortable than all of them, there is no other mouse pad on the market like a Loftmat. This patent pending "Office Executive" size mat has the balance of comfort and versatile size for work, design, and casual play. It combines a slightly over-sized dimension for outstanding arm support and fits most desk space areas. It is incredibly comfortable, similar to resting your arm on a bed all day.

This cushioned mouse pad measures 11.5 inches by 8.5 inches and is our most popular mouse pad size because of its comfort and versatility. It is cushioned over the entire top surface which allows for unrestricted mousing movement, and provides constant ergonomic wrist support and pressure-point absorption wherever your hand travels.

It is carefully designed for desk use and built with a rigid base and tight top surface for performance while still remaining incredibly ergonomic and pressure-point dissipating for long term daily and use. Featuring our own PillowCore Cushion Top design, this pad will bring comfort and a new found pain relief to your daily work life.

-The top surface is covered by a specialized synthetic fabric for a precision mousing surface for all mouse types.

-The entire bottom surface is made from high quality rubber with a no-slip micro-tread pattern to keep the mat in place full time.

-The core of the pad contains a rigid frame and a carefully formulated foam to cushion and support with instant re-expansion and no indentation memory, allowing free motion over the entire pad without experiencing dips from use.

-Soft stitched edges provide a lasting, non-separating construction, with an attractively subtle design and high quality standard.

Whether you use this as a simple desk softening arm rest or as a mouse pad, it is sure to bring a new and wonderful comfort to your work space.